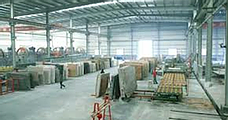 The parent company, based in Tamil Nadu – India is a 35 year old Family Owned Export and Manufacturing business serving the entire world. We supply Indian Grocery products, Granite Slabs, Clothing and Textiles to Singapore, Malaysia, Dubai, Qatar, Australia and European countries.
VIMRAJ Global LLC has been opened in USA to launch our wide category of products in USA.
We are the manufacturers of a wide spectrum of products and also have direct tie up with the manufacturing facilities and bring the best quality products in USA.